Rapid Transformational Coaching
ELIMINATE your DEEPEST blocks… in just 6 weeks!
You already have an extraordinary life…but you know that more is possible.
The change you're seeking is within your reach.
…And it can happen FAST.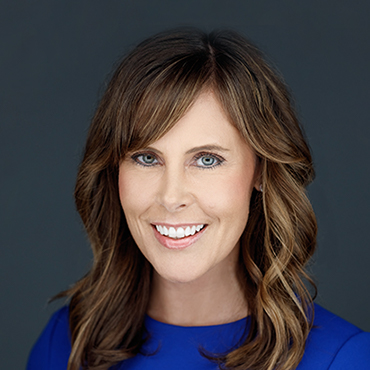 My Rapid Transformation
system is a radical new approach to coaching 
unlike anything the personal development industry has seen before…
It will reprogram your most subconscious limiting beliefs in as little as 6 weeks.
You're willing to go deep and get to the roots of your blocks, once and for all.
You've already tried personal growth, coaching, and self-help, but you still feel stuck.
You are ready to make a change in your life NOW.
With Rapid Transformation, we will…

uncover the beliefs that have been blocking you from your ultimate success
eliminate
your recurring fears, thoughts, or behaviours, so you can own your strengths
heal
deep-rooted emotional wounds and blockages…for good
resolve
what keeps you playing small–like the fear of failure, good girl syndrome (aka imposter syndrome), and self-sabotage.

If you're ready to receive the transformation you've been longing for — FAST, with lasting results that truly empower you to claim success in ALL areas of life…
This experience is for YOU.
Rapid Transformational Coaching is a cutting-edge, scientifically-proven method… and you won't find anything like it anywhere else.
It combines the most advanced modalities in positive psychology, neuro reprogramming, and intensive coaching… in a unique process to stimulate radical growth.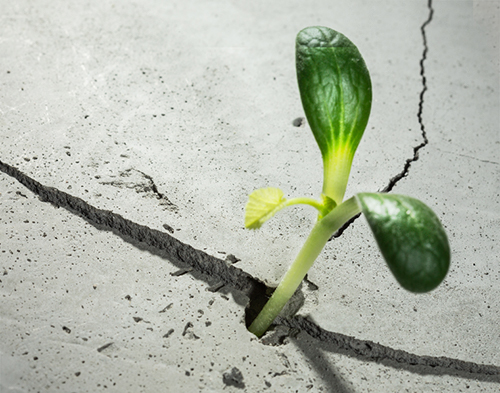 Many forms of coaching, personal development and self-help can bring you insights into the causes of your blocks. The problem is, insight alone won't erase those blocks…
To do that, you have to go all the way to the root and change your subconscious programming. From there, old behavioral patterns and self-defeating thoughts become OBSOLETE. 
This is not a one-size-fits all, cookie-cutter approach. Everything will be tailored to you, to create change from the inside out.
The results are deep, powerful, and transformational.
Rapid Transformational Coaching eliminates the blocks that smother your true dreams.
It'll bring you to the top of your game, so you can claim your next level of success…
Clear your blocks to
unlock

infinite possibilities.
Stop doing more to reach the next pinnacle of greatness.
Instead, embrace the totality of who you are now.
My clients are already successful before they start working with me.
…But after I help them eliminate their blocks, they discover boundless creativity, inspired strategy, and unbelievable performance.
Most importantly, they become liberated to be fully seen in all of their greatness.
Working from the inside out IS the fastest way to achieve outward results.
Here are just a few things my clients have accomplished:
10x'ed their company in just eight months
Doubled their impact by opening a second location for their business
Received a career-altering promotion, creating the ability to travel with their kids
Overcame performance anxiety, becoming a national-level MVP athlete
To put it simply…yes.
 In fact, I'm so confident that this approach will change your life that I will refund your investment 100% if you go through the 6 weeks of Rapid Transformation and don't see a difference.
Get off the hamster wheel of hustling more on the outside, and create change where it truly matters —
inside.
I offer two ways to unleash the power of RTC in
your

life.
Rapid Transformation Accelerator
6 Weeks to Access a Lifetime of Change
You're close to the top of your game, but you'd already be there if you stopped bumping into the same behaviors that kept you stuck in the past.
We'll break through your deepest blocks & create lasting change through a unique 6 week process that includes both intensive RTC and high-level coaching.
This will erase your limitations…
So you can rise into your power, success, and purpose…
While proudly showing up as your authentic self.
Phase 1:

Success Assessment (3 hours)
Uncover the blocks that are impacting your ability to:
Create the life and legacy you deserve
Achieve the goals and performance you're truly capable of
Claim the success you know should be yours
Embrace the totality of who you are, and all that you can be
In this expert-guided assessment, you'll make discoveries that create MASSIVE shifts… Before you even begin the intensive phases.
By the time we're done, you'll be crystal clear on the transformational outcomes we'll create… And you'll know with conviction what you want to accomplish NOW and how that aligns with your bigger vision.
Phase 2:

Rapid Transformation Sessions (3 4-hour sessions)
You deserve more.
Rapidly resolve what's holding you back from claiming the life and success you desire.
We'll eliminate everything that's stopping you…directly at the source.
You'll achieve inner acceptance and self mastery.
This, in turn, will set you up for next-level success.
Phase 3:

Reemerge (3 hours)
Now it's time to amplify the impact you're truly capable of.
Together, we'll…
Identify your next steps to claim ultimate success
Determine how you will pursue your goals
Create crystal clarity and conviction around your direction
Create a strategy for fearless aligned action.  
Let's resolve all the anxiety and self-doubt, so you step boldly into your dreams.
Phase 4:

Aligned Action for Success (2 1-hour sessions)
We'll work together through two high-level success coaching sessions personally tailored to you.
This will maintain accountability and enhance your rapid growth.
With your new mastery of the inner acceptance, 
You'll be liberated to achieve all of your goals with confidence and ease!
Rapid Transformation Total Immersion
Everything listed above, plus
six

months of additional support.
This is for you if…
You understand that success is an inside-out, ever-evolving process
You're serious about breaking through your limits
You want to truly master your success. 
We'll work together 1:1 ongoing in a program that is entirely tailored to you.
This way, you'll create a total transformation that radically shifts every aspect of your life.
Erase your blocks, build your true foundation for success, and claim the limitless life you know is within your reach.
My life is forever and irrevocably changed with Rapid Transformational Coaching! Rozanna had the expertise to take me where I couldn't go by myself. I broke the chains that had me bound in self-doubt for years, and now I feel ready to take on the WORLD!
I feel focused, determined, and potent. Secure, anchored, and at peace. I KNOW what I am capable of and where I am headed, without doubt or fear. Rapid Transformational Coaching is a must for anyone who wants to perform at their best.
Rozanna's work is on a totally different level. She exemplifies the difference between struggle, achievement, and success."
– D. Ledi, Senior Leader & Entrepreneur
Within 15-minutes, Rozanna was able to shape a metaphor that fit, like a key in a solid oaken door, to open the stairwell leading to the mental preserve where my long-dormant initiative had taken false refuge. The creative fires were freed up. Since then, even more compelling was the discovery of the self-reinforcing value of her coaching.
She helped me transform the mental "block" from an inhibition into a dynamic resolve that reinforced itself, so that, instead of fading from perception, it acquired its own momentum, creating a ripple effect, and has attained a valuable place among the "tools" at my disposal for other creative efforts.
I cannot thank Rozanna enough! That's more than talent – that's a gift she has. I am simply in awe!"
– Dr. Neumann
Within a month of working with Rozanna weekly, I have actualized a dream. As I write these words, they don't capture the feeling of having an idea, a dream manifested into reality. It still feels surreal.
Rozanna did not only help me gain clarity with my goals but she did something very unique to her, she believed in me when I could not see past my self-doubts and fears. She consistently let me know the potential she saw in me and helped me work through irrational thoughts that were holding me back.
I now have the business of my dreams launched and I honestly think I would be still stuck and lost in the weeds had it not been for Rozanna's genuine warmth, and coaching skills helping me get clear with my vision. I truly believe it is her holistic coaching approach that has helped me to accelerate in the direction of my dreams."
– E.F Entrepreneur